Registration Of Births And Deaths (RBD) Amendment Bill, 2023: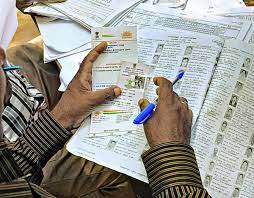 The Registration of Births and Deaths (RBD) Amendment Bill, 2023, proposes to create digital birth certificates that will serve as comprehensive documents for various purposes.
It aims to eliminate the need for multiple documents to prove the date and place of birth.
The Bill introduces significant amendments to the Registration of Births and Deaths Act, 1969.
Provides for the appointment of a Registrar-General, India for issuing general directions for registration of births and deaths.
Create a National and State level database of registered births and deaths which would help in updating other databases.
The Bill makes it mandatory for States to register births and deaths digitally on a centralized portal called the Centre's Civil Registration System (CRS).
Medical institutions will be required to provide a certificate stating the cause of death to the Registrar.
The digital birth certificate will be used for admission to educational institutions, driving licenses, government jobs, passports, Aadhaar, voter enrollment, and marriage registration.