Aadhaar Authentication For Registration For Births And Deaths: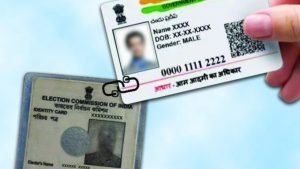 The Office of Registrar General of India (RGI) has been granted permission by the Centre to perform Aadhaar authentication during the registration of births and deaths in the country.
Aadhaar is not mandatory for such registration.
The Registrar General of India's office can voluntarily authenticate the Aadhaar numbers collected during the registration process to verify the identity of individuals.
State governments and Union Territories must adhere to MEiTY's guidelines regarding the use of Aadhaar authentication.
The Ministry of Home Affairs (MHA) has allowed the Registrar General and Census Commissioner to utilize Aadhaar authentication for birth and death registrations, following authorization from the Ministry of Electronics and Information Technology (MeitY).
The Registrar, appointed under the Registration of Births and Deaths Act, will now have the option to voluntarily verify the Aadhaar numbers provided in the reporting forms for births and deaths.
This authentication process aims to establish the identity of individuals such as children, parents, informants, and spouses.
The Registrar General and Census Commissioner is a government office responsible for overseeing the registration of vital events such as births, deaths, and marriages.
They play a crucial role in maintaining accurate demographic data and conducting national censuses.