Startup India Innovation Week : January 10th To January 16th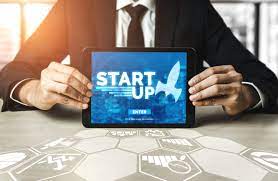 The Department for Promotion of Industry and Internal Trade (DPIIT) will be organizing the Startup India Innovation Week from January 10th to January 16th, 2023.
This event is part of the Azadi Ka Amrit Mahotsav celebrations and will take place in over 75 locations across the country.
"Startup India Innovation Week 2023 aims to engage startup ecosystem stakeholders across the nation during 10 January-16 January and spur the spirit of entrepreneurship and innovation in India," the Ministry of Commerce & Industry said in a release.
The Startup India Innovation Week will include a variety of events and workshops for entrepreneurs, aspiring entrepreneurs, and other enablers.
These will involve relevant stakeholders from the startup ecosystem, such as government officials, incubators, corporates, and investors.
The Start-up India scheme was launched on January 16, 2016 by the Department for Promotion of Industry and Internal Trade with the goal of supporting and promoting start-ups in India.
The scheme, which was inaugurated by the former finance minister Arun Jaitley, aims to remove restrictive state government policies such as the License Raj, foreign investment proposals, land permissions, and environmental clearances.