Relief Package : Corona: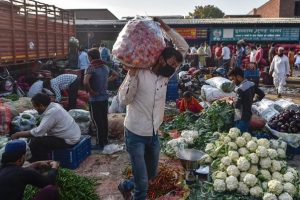 Union Finance Minister announced a slew of measures to provide relief to diverse sectors affected by the 2nd wave of COVID-19 pandemic.
She announced a relief package of Rs 6,28,993 crore to support Indian economy in fight against COVID-19 pandemic. A total of 17 measures amounting to Rs. 6,28,993 crore were announced.
These included two measures announced earlier, i.e. the additional Subsidy for DAP & P&K fertilizers, and extension of Pradhan Mantri Garib Kalyan Anna Yojana (PMGKAY) from May to November, 2021.
She announced Rs. 1.1 lakh crore Loan Guarantee Scheme for COVID affected sectors. Of them Rs. 50 thousand crore will be for health sector. The scheme is aimed at upscaling medical infrastructure targetting unreserved areas.
She also announced Rs. 1.5 lakh crore for Emergency Credit Line Guarantee Scheme, ECLGS which was launched as part of Atmanirbhar Bharat Package in May, 2020.
She announced Creadit Guarantee Scheme which is a new scheme to facilitate loans to 25 lakh people through Micro Finance Institutions, MFI.
The guarantee will be provided to Scheduled Commercial Banks for loans to new or existing NBFC- MFIs for on lending upto Rs. 1.25 lakh to about 25 lakh to small borrowers.