Biological E. Has Been Selected To Receive mRNA Technology From WHO Transfer Hub: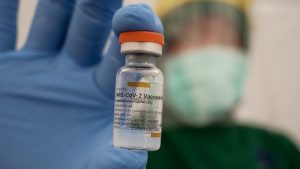 Vaccine maker Biological E. has been selected to receive mRNA technology from the World Health Organization technology transfer hub.
WHO's technology transfer hub primarily set up to address the Covid-19 emergency, WHO's technology transfer hub has the potential to expand manufacturing capacity for other products as well, including treatments, and target other priorities such as malaria, HIV and cancer.
Messenger RNA or mRNA technology works by teaching our cells to recognize and protect us against infectious diseases. One of the challenges with this new technology is that it must be kept cold to maintain stability during transport and storage.
mRNA vaccines trick the body into producing some of the viral proteins itself.
They work by using mRNA, or messenger RNA, which is the molecule that essentially puts DNA instructions into action.
Inside a cell, mRNA is used as a template to build a protein.
To produce an mRNA vaccine, scientists produce a synthetic version of the mRNA that a virus uses to build its infectious proteins.
This mRNA is delivered into the human body, whose cells read it as instructions to build that viral protein, and therefore create some of the virus's molecules themselves.
These proteins are solitary, so they do not assemble to form a virus.
The immune system then detects these viral proteins and starts to produce a defensive response to them.
There are two parts to our immune system: innate (the defences we're born with) and acquired (which we develop as we come into contact with pathogens).
Classical vaccine molecules usually only work with the acquired immune system and the innate immune system is activated by another ingredient, called an adjuvant.
Interestingly, mRNA in vaccines could also trigger the innate immune system, providing an extra layer of defence without the need to add adjuvants.