Remittance Expected To Increase By 4.2 Percent In 2022: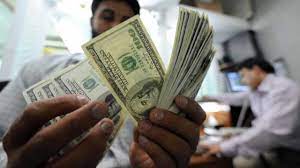 Officially recorded remittance flows to low- and middle-income countries (LMICs) are expected to increase by 4.2 percent in 2022 to reach $630 billion.
This follows an almost record recovery of 8.6 percent in 2021, according to the World Bank's latest Migration and Development Brief released today.
Remittances to Ukraine, which is the largest recipient in Europe and Central Asia, are expected to rise by over 20 percent in 2022.
The top five recipient countries for remittances in 2021 were India, Mexico (replacing China), China, the Philippines, and Egypt.
India topped the list in the world receiving USD 89 billion in remittance followed by Mexico at USD 54 billion, and China at USD 53 billion last year.
Among economies where remittance inflows stand at very high shares of GDP are Lebanon (54 percent), Tonga (44 percent), Tajikistan (34 percent), Kyrgyz Republic (33 percent), and Samoa (32 percent).