30 Percent Increase In Agricultural Export: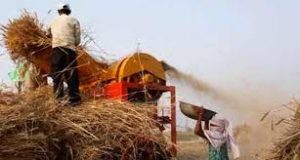 India has recorded a 30 percent increase in agricultural export in 2020-21 in comparison to the 2019-20 financial year despite the Covid situation.
Around 1.3 lakh crore rupees of export business was recorded last year in comparison to 1.1 lakh crore rupees in a previous financial year.
The pandemic gave the opportunity for India to provide reliable food and nutritional support to the world.
APEDA Chairman said that there was also 40 percent increase in the export of organic products this year in comparison to last financial year. He said that there was a huge demand for herbal and medicinal products in Europe, the US, and the Middle East and APEDA is all set to explore all the options.