Report On India's Gig Workforce : Niti Aayog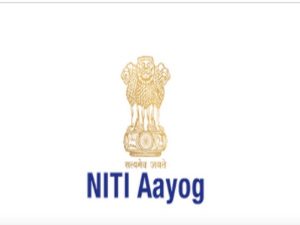 NITI Aayog has recommended steps to provide social security for the country's gig workforce, which is expected to grow to 2.35 crore by 2029-30.
According to a study released by NITI Aayog, the number of gig workers is estimated to be 77 lakh in 2020-21.
Key findings of the report:
Platformization of work: It has given rise to a new classification of labour-platform labour, falling outside of the purview of the traditional dichotomy of formal and informal labour.
The report broadly classified gig workers into:

Platform workers: are those whose work is based on online software applications or digital platforms,
Non-platform gig workers: are generally casual wage workers and own-account workers in the conventional sectors, working part-time or full-time.
More medium-skilled jobs: At present, about 47% of gig work is in medium-skilled jobs, about 22% in high-skilled, and about 31% in low-skilled jobs, the trend shows the concentration of workers in medium-skilled jobs is declining and that of the low skilled and high skilled is increasing.
Increase in the non-agricultural workforce: By 2029-30, gig workers are expected to form 7% of the non-agricultural workforce or 4.1% of the total livelihood workforce in India.