Revised Schemes Of Cash Awards,National Welfare And Pension To Sportspersons, Web Portal For Schemes Of Department Of Sports And National Sports Development Fund website: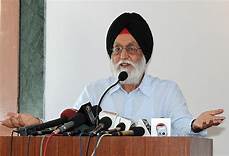 Union Minister for Ministry of Youth Affairs and Sports, launched revised schemes of Cash Awards, National Welfare and Pension to sportspersons, Web Portal for Schemes of Department of Sports and National Sports Development Fund website.
Key Amendments:
Applicants can apply directly: Now any individual sports person can directly apply for all three schemes as per his/her eligibility.
Reducing time limit: Applicants now need to apply online for a cash award scheme within six months from the last date of closing of the particular event.
Ease in the verification process: The verification process in all three schemes has been eased to a great extent to reduce the processing time.
Pension benefits to Deaflympics: Deaflympics means deaf sports for deaf athletes who compete at an elite international level.
Website for NSDF: Development of a dedicated interactive website yas.gov.in for 'National Sports Development Fund' (NSDF).
This Fund is based on CSR contributions from Central & State Governments, PSUs, private companies, individuals etc. for the promotion and development of sports in the country.