Increased Foreign Portfolio Investments: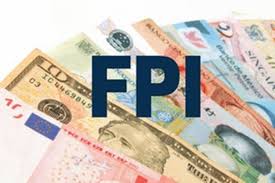 The Sensex has risen 11.36%, post-Union Budget 2021-22 presentation, due to increased Foreign Portfolio Investments (FPIs).
Sensex, otherwise known as the S&P BSE Sensex index, is the benchmark index of the Bombay Stock Exchange (BSE) in India.
It comprises 30 of the largest and most actively traded stocks on the BSE and is the oldest stock index in India.
A stock is an investment that represents a share, or partial ownership, of a company. Corporations issue (sell) stock to raise funds to operate their businesses.
Reasons for Inflow:
Increased Liquidity
Post Covid Recovery
Performing Sectors

Sectors like private banks, Fast-Moving Consumer Goods (FMCG), and Information Technology (IT) have seen foreign flows as Indian companies have exhibited resilience and demonstrated growth post-lifting of the lockdown restrictions.
In 2020, the pharma sector was a preferred choice and the sector did very well.
The Banking stocks underperformed due to potential Non-Performing Asset (NPA) concerns. Now, the banking stocks are again sought after by the FPIs.