Corruption Perception Index 2020: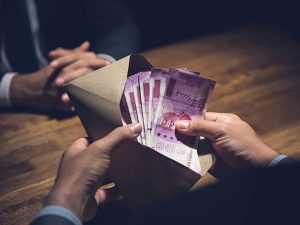 India's rank has slipped six places to 86th among 180 countries in Corruption Perception Index (CPI) released by Transparency International.
India was ranked 80th out of 180 countries in 2019.
The top countries on the Corruption Perception Index (CPI) are Denmark and New Zealand, with scores of 88, followed by Finland, Singapore, Sweden, and Switzerland, with scores of 85 each.
South Sudan and Somalia are the bottom Countries with scores of 12 each, followed by Syria (14), Yemen (15) and Venezuela (15).
The highest-scoring region is Western Europe and the European Union with an average score of 66.
The lowest scoring regions are Sub-Saharan Africa (32) and Eastern Europe and Central Asia (36).
In 2020, India's score is 40 (41 in 2019).