Set Up Of Digital Intelligence Unit: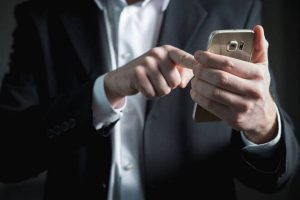 The Ministry of Communications has decided to set up a Digital Intelligence Unit (DIU) as a nodal agency to deal with complaints of unsolicited commercial communication (UCC) and cases of financial fraud, especially in the digital payments space.
Apart from the DIU a Telecom Analytics for Fraud Management and Consumer Protection (TAFCOP) will also be set up at all the 22 license service area levels.
It would also ensure strict compliance of the Telecom Commercial Communications Customer Preferences Regulations (TCCCPR) 2018 which provides a revised regulatory framework aimed at regulating 'unsolicited commercial communication' (UCC) in India.
Recently, the Delhi High Court (HC) ordered the Telecom Regulatory Authority of India (TRAI) to ensure "complete and strict" implementation of the regulation issued by it in 2018 for curbing Unsolicited Commercial Communications (UCC).
Earlier in November 2020, TRAI had imposed fines of up to Rs 30 crore on telecom companies such as Bharat Sanchar Nigam Limited, Vodafone Idea, and Reliance Jio Infocomm for not putting enough measures to control UCC, which occurred over their networks between April and June 2020.
The Reserve Bank of India (RBI) had, in its annual report for 2018-19, said frauds related to misuse of credit and debit cards, cloning of identities, and spam amounted to Rs 220 crore in the year. DIU could mitigate this menace.
Digital Intelligence Unit:
Objective: To coordinate with various law enforcement agencies, financial institutions, and telecom service providers in investigating any fraudulent activity involving telecom resources.