Repo Rate Increased: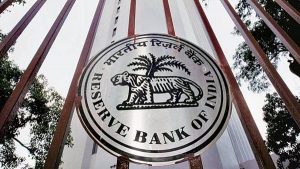 The Reserve Bank of India (RBI) raised the repo rate by 40 basis points (bps) to 4.4% citing inflation that was globally "rising alarmingly and spreading fast".
Monetary Policy Committee (MPC) had in an off-cycle meeting reviewed the latest economic developments including the impact of the war in Ukraine and decided to increase the policy interest rates in a bid to curb accelerating inflation.
The MPC, however, retained its 'accommodative' policy stance even as it focuses on withdrawal of accommodation to keep inflation within the target range while supporting growth.
As part of the withdrawal of accommodation, the RBI also raised the Cash Reserve Ratio (CRR) by 50 basis points to 4.5% with effect from May 21 so as to drain surplus liquidity of about ₹87,000 crore.
As part of the increases, the standing deposit facility (SDF) rate would become 4.15% and the marginal standing facility (MSF) and bank rate would be 4.65%.
These decisions are in consonance with the objective of achieving the medium-term target for consumer price index (CPI) inflation of 4% within a band of +/- 2%.