Global Gateway Plan: EU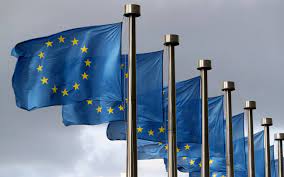 The European Commission has announced a plan, called Global Gateway, to mobilise EURO 300 billion by 2027 in public and private infrastructure investment around the world.
Although the plan doesn't mention China, it is seen as a response to China's Belt and Road strategy.
About Global Gateway Plan:
Developmental Dimensions: With Global Gateway, the EU, in a Team Europe approach, will offer its partners a response to the urgent needs:

To develop sustainable and high quality digital, climate and energy and transport infrastructures.
Strengthen health, education and research systems across the world.

Funding: To finance the project, the EU will use its European Fund for Sustainable Development Plus.
Under this, 40 billion euros are made available in guarantee capacity, and will offer grants of up to 18 billion euros from external assistance programs.
The plan will need funding from international institutions and from the private sector if it is to get anywhere near its target.
The financing will be done under fair and favorable terms in order to limit the risk of debt distress.
Offshoot of B3W Project: The EU strategy is an offshoot of the Build Back Better World (B3W) Initiative.
B3W is an international infrastructure investment initiative announced by the Group of Seven (G-7) richest democracies in June 2021.