SAKSHAM Centres: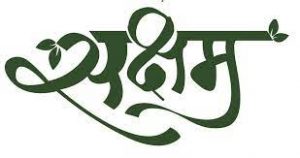 As part of Azadi ka Amrit Mahotsav, a total of 152 Centre for Financial Literacy & Service Delivery (SAKSHAM Centres) across 77 districts of 13 states were launched.
The centres were launched under Deendayal Antyodaya Yojana – National Rural Livelihoods Mission (DAY-NRLM) of the Ministry of Rural Development.
SAKSHAM Centres:
Centre for Financial Literacy & Service Delivery (CFL&SD) would act as a one stop solution/single window system for basic financial needs of Self-Help Groups (SHGs) households in rural areas.
Objective:

To provide financial literacy & facilitate delivery of financial services (savings, credit, insurance, pensions etc.) to SHG members and rural poor.

Managed By: SHG network, largely at the level of the Cluster Level Federations (CLFs), with the help of trained Community Resource Persons (CRPs).
A mobile & web-based application called "SAKSHAM" has also been developed.
It will be used by the community resource person of the Centre to know the penetration of various financial services for each SHG & village, identify major gaps and accordingly provide training and deliver the required financial services.
Deendayal Antyodaya Yojana-National Rural Livelihood Mission:
It is a centrally sponsored programme, launched by the Ministry of Rural Development in June 2011.
Aim: To eliminate rural poverty through the promotion of multiple livelihoods and improved access to financial services for the rural poor households across the country.
It involves working with community institutions through community professionals in the spirit of self-help which is a unique proposition of DAY-NRLM.
It impacts the livelihoods through universal social mobilization by inter alia organising one-woman member from each rural poor household into Self Help Groups (SHGs), their training and capacity building, facilitating their micro-livelihoods plans, and enabling them to implement their livelihoods plans through accessing financial resources from their own institutions and the banks.
It is implemented in a Mission mode by special purpose vehicles (autonomous state societies) with dedicated implementation support units at the national, state, district and block levels, using professional human resources in order to provide continuous and long-term handholding support to each rural poor family.