All India Elephant And Tiger Population Estimation Exercise: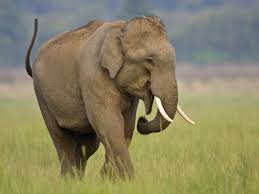 All India Elephant and Tiger population estimation exercise to be done in convergence for the first time in 2022.
Minister for Environment released the population estimation protocol to be adopted in the exercise to be taken up for the All India elephant and tiger population estimation in 2022.
The protocol was released on the occasion of World Elephant Day.
The programme also witnessed release of the fourth edition of the quarterly newsletter "Trumpet" of the Elephant Division of the Ministry.
Asian elephants are listed as "Endangered" on the IUCN Red List of threatened species.
Indian Elephant has also been listed in the Appendix I of the Convention of the Migratory species in the recently concluded Conference of Parties of CMS 13 at Gandhi Nagar, Gujarat in February 2020.