SEBI Bans Derivative Trade In Agriculture Commodities: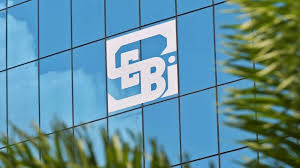 The Securities and Exchange Board of India (SEBI) has banned the derivative trade of seven agricultural commodities on the future's platform of National Commodities and Derivatives Exchange (NCDEX) for a year.
The regulator has banned derivative contracts trade in chana, wheat, paddy (non-basmati), soyabean and its derivatives, mustard seed and its derivatives, crude palm oil and moong for a year with immediate effect.
The commodity derivatives market has been prone to such sudden suspensions of trading in agriculture items ever since it was introduced under the erstwhile Forward Markets Commission (FMC).
SEBI:
It is a statutory body established on 12th April, 1992 in accordance with the provisions of the Securities and Exchange Board of India Act, 1992.
The basic functions of the SEBI is to protect the interests of investors in securities and to promote and regulate the securities market.
Reasons for Ban:
To cool off Food Inflation:
India's retail inflation rose to a three-month high of 4.91 % in November from 4.48 % in the previous month primarily because of a rise in food inflation to 1.87 % from 0.85 % over this period.
Double Digits WPI:
Wholesale Price Index-based inflation has remained in double digits for eight consecutive months beginning in April, mainly because of surging prices of food items.
In November, the wholesale price-based inflation surged to a record high of 14.23 % amid hardening of prices of mineral oils, basic metals, crude petroleum and natural gas.
To insulate future Price Shock:
In view of Rabi Output that might be affected morbidly because of fertiliser shortage faced in many parts of the country.
By banning future's trade, the government is trying to insulate any price shock the market might feel in the days to come in case the production is not up to par.