GI Tag For Joynagar Moa : Extended For 10 years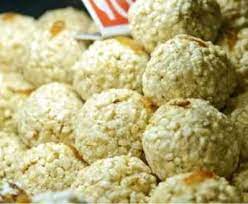 GI tag for Joynagar Moa has been extended for 10 years.
About Joynagar Moa:
Said to date back to 1904, the moais made of aromatic khoi popped rice that is mixed with jaggery, sugar, cashew nuts and raisins.
It has a short shelf life, lasting not more than five days without refrigeration.
The high perishability has prevented it from being shipped abroad all these decades, and its export began, on a very small scale, only in 2020.