Seekho Aur Kamao Scheme: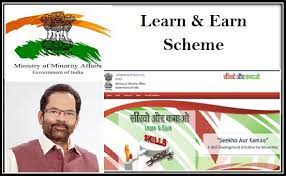 The scheme has nearly 59% female trainees (far greater than earmarked 33%) in 2020-21.
About the Scheme:
Nodal ministry: Central Sector Scheme under the Ministry of Minority Affairs (since 2013-14)
Aim: Upgrading the skills of minority youth (14-35 years age group) and ensure 75% placements, out of which 50% should be in the organized sector.
Post placement support of Rs. 2000/- per month is provided to placed trainees for two months as placement assistance.
Implementation: Through selected Project Implementing Agencies (PIAs).