Methane Emissions: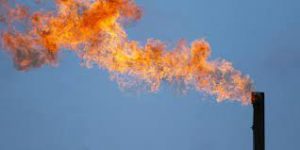 A study has been published titled- "Wetland emission and atmospheric sink changes explain methane growth in 2020', which states that low nitrogen oxide pollution and warming wetlands likely drove global methane emissions to record high levels in 2020.
Findings:
Global methane emissions reached roughly 15 parts per billion (ppb) in 2020 from 9.9 ppb in 2019.
In 2020, methane emissions from human activities decreased by 1.2 teragrams (Tg) per year.
Methane emissions from oil and natural gas decreased by 3.1 Tg per year compared to 2019. Contributions from coal mining decreased by 1.3 Tg per year.
Fire emissions, too, dropped by 6.5 Tg per year.
Globally, fire emissions appear to have fallen in 2020 compared to 2019, the researchers wrote in the study.
Contributions from the agricultural sector went up by 1.6 Tg per year.
Wetland emissions rose by 6.0 Tg per year.