Global Association For Physicians Of Indian Origin: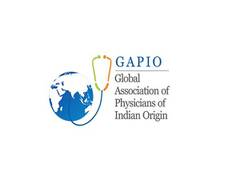 Union Minister for Health addressed the Global Indian Physicians Congress, organized by the Global Association for Physicians of Indian Origin (GAPIO), through video conference.
GAPIO is a non-profit organization established in 2011.
Padma Vibhushan, Dr. Prathap C Reddy, Chairman of Apollo Hospitals Group is the Founder President of GAPIO along with Dr. Sanku Rao – Past President of AAPI, USA and Dr. Ramesh Mehta – President of BAPIO, UK.
The aim of the organization is to bring together 1.4 million physicians of Indian origin in the world on one professional platform.
GAPIO has held 10 annual conferences in India and has held 9 midyear conferences overseas since 2011.