Seekho Aur Kamao Scheme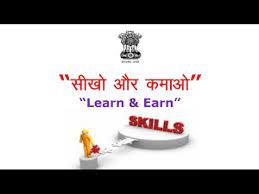 Minister of Minority affairs informed Rajya Sabha about the Seekho Aur Kamao scheme.
Seekho Aur Kamao is a skill development scheme for youth of 14 – 35 years age group and aiming at providing employment and employment opportunities, improving the employability of existing workers, school dropouts etc.
The scheme ensures 75% placement, out of which 50% should be in organized sector.
As per scheme guidelines, the implementing organizations will be required to establish linkages with placement services.
For the candidates interested in self employment after availing the training, the organization shall arrange easy micro finance/ loans for them through financial institutions, National Minority Development Finance Corporation (NMDFC), banks etc.
Post placement support of Rs. 2000/- per month is provided to placed trainees for two months as placement assistance.
In the last 7 years appx. 3.92 lakh persons have been benefitted under this employment oriented scheme.