Senior Citizen Savings Scheme: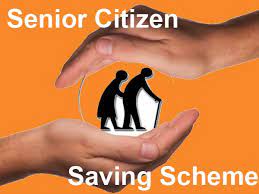 The maximum investment limit for the Senior Citizen Savings Scheme (SCSS) has been increased from Rs 15 lakh to Rs 30 lakh in Budget 2023.
Senior Citizen Savings Scheme was launched with the main aim of providing senior citizens in India a regular income after they attain the age of 60 years old.
Eligiblility:

Indian citizens above the age of 60 years.
Retirees in the age bracket of 55-60 years who have opted for Voluntary Retirement Scheme (VRS) or Superannuation.
Retired defence personnel above 50 years and below 60 years of age.

It has a maturity period of five years. But, a depositor can extend one's maturity period for another three years.
Individuals are allowed to operate more than one account by themselves or open a joint account with their spouse.
Eligible investors can make a lump sum deposit
Minimum Deposit– Rs. 1,000 (and in multiples thereof)
Maximum Deposit– Rs. 15 Lakh or the amount received on retirement, whichever is lower(Increased to Rs 30 lakh in Budget 2023).
Under SCSS, the interest amount is paid to the accountholders quarterly.
After one year of opening the account, premature withdrawal is allowed.
Deposits in SCSS qualify for deduction u/s 80-C of Income Tax Act.