Services Trade Restrictiveness Index (STRI) : India's Ranking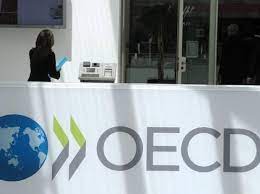 In the recent services trade restrictiveness index (STRI), India's rank improved a notch to 47 from 48 among 50 countries surveyed by the Organization for Economic Co-operation and Development (OECD).
Highlights of the Survey:
The 2022 STRI of India is above the OECD average and high compared to all countries in the STRI sample.
India had been progressively introducing reforms over the past years, contributing to a slight liberalisation of services trade in some sectors, most notably between 2018 and 2021.
Services Trade Restrictiveness Index (STRI) was launched in 2014 and provides information on regulations affecting trade in services in 22 sectors across all member countries.
The regulatory database and indices are updated annually in December.
There is also a Digital STRI that identifies, catalogues, and quantifies cross-cutting barriers that affect services traded digitally.
This index takes values between zero and one, one representing a totally closed and zeros a fully open sector.