Payment Aggregator Licenses : RBI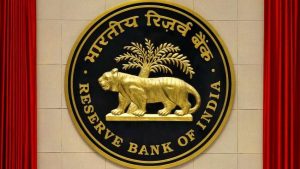 Payment Aggregator (PA) is a third-party service provider that allows merchants to accept payment from customers by integrating it into their websites or apps.
It facilitates different types of payment transactions, including cash/cheque, online payments through multiple payment sources, or offline touchpoints.
It allows merchants to accept bank transfers without setting up a bank-based merchant account. It means a merchant need not have a merchant account directly with the bank.
A PA in India is incorporated under the Companies Act 2013.
A PA can be a bank or a non-bank entity.
Since a PA handles funds, it requires a license from the RBI.
Only non-bank payment aggregators require unique authorization from RBI as 'handling funds' is considered a part of the normal banking relationships for bank PAs.
Examples: Amazon (Pay) India, Google India, Razorpay, Pine Labs, etc.
Payment Gateway is a software service that connects your bank account to the platform where you need to transfer your money.
It authorizes you to conduct an online transaction through different payment modes like net banking, credit card, debit card, UPI, or other online wallets.
A Payment gateway plays the role of a third party that securely transfers your money from the bank account to the merchant's payment portal.