Deputation Of All India Services Officer: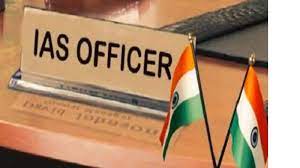 The Centre has proposed amendments to the IAS (Cadre) Rules in order to exercise greater control in central deputation of IAS officials, which has often been at the centre of tussles between the Centre and the states.
Central deputation in the Indian Administrative Service is covered under Rule-6 (1) of the IAS (Cadre) Rules-1954, inserted in May 1969.
It states: "A cadre officer may, with the concurrence of the State Governments concerned and the Central Government, be deputed for service under the Central Government or another State Government or under a company, association or body of individuals, whether incorporated or not, which is wholly or substantially owned or controlled by the Central Government or by another State Government.
Provided that in case of any disagreement, the matter shall be decided by the Central Government and the State Government or State Governments concerned shall give effect to the decision of the Central Government."
As on January 1, 2021, out of around 5,200 IAS officers in the country, 458 were on central deputation.