SIPRI : Annual Assessment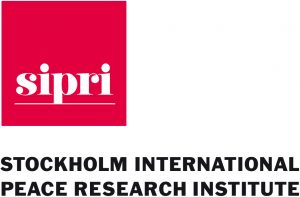 The Stockholm International Peace Research Institute (SIPRI) has released its annual assessment, highlighting the increase in nuclear weapons as countries pursue force modernization and expansion plans.
Findings :
Nine nuclear-armed states USA, Russia, UK, France, China, India, Pakistan, North Korea, Israel. USA and Russia possess almost 90% of all nuclear weapons
Deployed Nuclear Warheads is  USA (Largest number)> Russia> France > UK
Total Inventory of Nuclear Warheads Russia is (Highest total inventory)> USA> China
Countries with No Deployed Nuclear Warheads are India, China, Pakistan, North Korea and Isreal
India's Nuclear Warhead Stockpiles is  Total: 164; India and Pakistan are Expanding nuclear arsenals and the Development of new types of nuclear delivery systems
The decline in Nuclear Warheads Primarily due to the dismantling of retired warheads by the USA and Russia
About SIPRI:
Stockholm International Peace Research Institute (HQ: Solna, Stockholm, Sweden; est. 1966) is an independent international institute based in Stockholm.
It provides data, analysis and recommendations for armed conflict, military expenditure and arms trade as well as disarmament and arms control.