Southern India's First Industrial Corridor Project: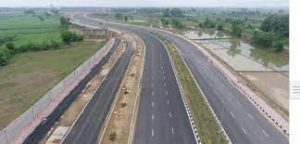 The Prime Minister of India laid the foundation stone of southern India's 1st Industrial Corridor Project to be implemented at Tumakuru, spread over 8500 Acre of land, under the Chennai-Bengaluru Industrial Corridor.
The Tumakuru Industrial Township has been planned in line with the principles of PM-GatiShakti to ensure last mile multimodal connectivity to the economic zone.
The Govt of India and the Govt of Karnataka are developing the Industrial Township at Vasanthanarasapura in 3 phases in Tumakuru district through the project Special Purpose Vehicle (SPV).
Under the National Industrial Corridor Development (NICD) Programme, 32 greenfield industrial smart cities under 11 industrial corridors are being developed with world class Plug-n-Play infrastructure.