State Of Food Security And Nutrition In The World: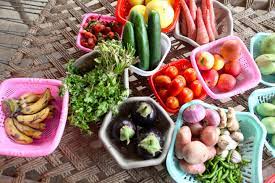 A report titled 'The State of Food Security Nutrition in the World 2021 (SOFI)' has studied the impact of Covid-19 pandemic-induced income loss on food intake and malnutrition.
The report is presented by the Food and Agriculture Organization of the United Nations, the International Fund for Agricultural Development, the United Nations Children's Fund, the World Food Programme and the World Health Organization.
Earlier, the Global Food Policy Report 2021 (released by the International Food Policy Research Institute (IFPRI)) stated that the impacts of rising poverty and reduced livelihoods are reflected clearly in rising levels of food insecurity and decreasing diet quality.
The biggest impact of Covid-19 on food security has been on almost all low-and middle-income countries.
Moreover, those countries where there were climate-related disasters or conflict or both along with economic downturns as a consequence of the pandemic containment measure, suffered the most.
More than half of the world's undernourished are found in Asia (418 million) and more than one-third in Africa (282 million).
Compared with 2019, about 46 million more people in Africa, 57 million more in Asia, and about 14 million more in Latin America and the Caribbean were affected by hunger in 2020.
Likely to Miss SDG Targets: Globally, the world is not on track to achieve sustainable development goals (eliminating poverty (SDG 1) and hunger (SDG 2)) targets for any of the nutrition indicators by 2030.
This can be reflected in the finding that, after remaining virtually unchanged for five years, the prevalence of undernourishment (PoU) increased 1.5 percentage points in just one year.
Efforts to eradicate malnutrition in all its forms have been challenged by disruptions in essential nutrition interventions and negative impacts on dietary patterns during the Covid-19 pandemic.