The State Of Food Security And Nutrition In The World (SOFI) 2022: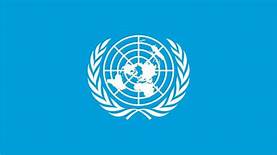 FAO, International Fund for Agriculture Development, UNICEF, UN world food Programme and WHO have jointly released SOFI 2022.
Report:
On Global Level:
The world is moving further away from its goal of ending hunger (SDG 2: No Hunger), food insecurity and malnutrition in all its forms by 2030. (over 800 million were affected by hunger in 2021)
Over 8% will still face hunger by 2030 even if the global economic recovery is taken into consideration.
The gender gap in food insecurity is rising: It has continued to rise in 2021 — 31.9 per cent of women in the world were moderately or severely food insecure, compared with 27.6 per cent of men.
Major reasons are Conflict, supply chain disruption, climate extremes, Disasters, growing inequalities and slow economic recovery after the pandemic.
On India:
India has high undernourishment (about 16% of the population), wasting (about 17%), stunting (about 31%) and low exclusive breastfeeding practice (only 58%)