The ADR's Analysis Of The Balance Sheets Of The National Parties: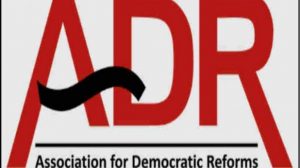 According to a report released by the Association for Democratic Reforms (ADR), BJP tops in declared assets.
Over 54% of the assets declared by seven national parties for 2018-2019 belonged to the Bharatiya Janata Party, while the Congress accounted for 58% of all liabilities reported by the parties.
The ADR's analysis of the balance sheets of the national parties at that time — the BJP, the Congress, the Bahujan Samaj Party, the Communist Party of India, the Communist Party of India-Marxist and the All-India Trinamool Congress — showed assets of ₹5,349.25 crore.
Forty-one regional parties declared assets of ₹2,023.71 crore that year. Of the national parties, the BJP declared assets of ₹2,904.18 crore or 54.29% of the total assets of the national parties.