Eastern Rajasthan Canal Project: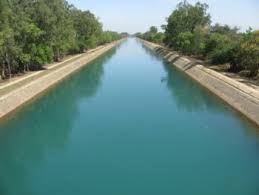 Rajasthan Chief Minister Ashok Gehlot has been strongly demanding national project status for the Eastern Rajasthan Canal Project (ERCP).
Eastern Rajasthan Canal Project (ERCP):
The Eastern Rajasthan Canal Project aims to harvest surplus water available during the rainy season in rivers in southern Rajasthan such as Chambal and its tributaries including Kunnu, Parvati, Kalisindh.
Besides supplying drinking water in 13 districts, the mega project will also provide irrigation water to an additional 2 lakh hectares of land.
It will also supply water to the Delhi-Mumbai Industrial Corridor and take care of the flood and drought situation in the area.
According to the state Water Resources Department, Rajasthan, the largest state of India with a geographical area of 342.52 lakh hectares which amount to 10.4 per cent of the entire country, holds only 1.16 per cent of India's surface water and 1.72 per cent of groundwater.
Among the state's water bodies, only the Chambal river basin has surplus water. But, this water cannot be tapped directly because the area around the Kota barrage is designated as a crocodile sanctuary.
Therefore, the ERCP aims to create a network of water channels that will cover 23.67 percent area of Rajasthan along with a 41.13 percent population of the state.