UN Report On International Tourism: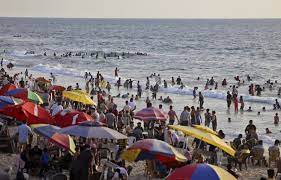 According to the report by UNCTAD and UN's World Tourism Organisation (WTO), International tourism arrivals are set to stagnate in 2021, except in some Western markets
As per report, stagnation would result into losses of $2.4 trillion.
It highlights, tourism sector is not expected to rebound fully until 2023.
It underlines, COVID-19 vaccination and certificates are key to restore confidence in foreign tourism. Vaccination will provide a lifeline for several countries including small island states which rely mainly on tourism sectors to provide jobs.
According to it, international arrivals plunged by 73% in 2020 from pre-pandemic levels in 2019. It resulted into estimated losses of $2.4 trillion in tourism and allied sectors.
Report expects for certain recovery in second half of 2021 at least for North America and Europe.
Report has set three scenarios for 2021, showing international tourism arrivals forecast to decrease by 63% to 75% from pre-pandemic levels.
It will cause losses of about $1.7 trillion to $2.4 trillion.