Dearness Allowance : Likely To Increase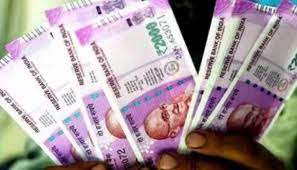 The Central government is likely to increase the dearness allowance (DA) for its over one crore employees and pensioners by four percentage points to 42% from the existing 38%.
DA is a cost of living adjustment that the Government pays to public sector employees and pensioners.
DA calculated is calculated as a percentage of the basic salary.
DA for Central Government employees is calculated differently than that of public sector employees.
Since DA is based on the cost of living, this salary component is not fixed. DA varies from employee to employee based on their presence in the urban, semi-urban, or rural sectors.
DA is fully taxable for individuals who are salaried employees.
It is compulsory to declare the tax liability concerning DA when filing an ITR.
Types of DA:

Variable Dearness Allowance (VDA):
VDA applies to Central government employees.
It undergoes revision every six months based on the changes in the Consumer Price Index (CPI).

Industrial Dearness Allowance (IDA):

IDA applies to the Public sector employees of the Central Government.
IDA is revised every quarter based on the changes in CPI.