2021 Report On International Religious Freedom: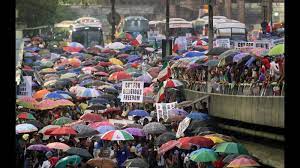 The 2021 Report on International Religious Freedom (IRF) was released by the US Department of State.
The document is distinct from the IRF report released by the US Commission on International Religious Freedom (USCIRF).
USCIRF is an independent, bipartisan federal government entity while the IRF is part of the US State Department. The former's report holds a statutory obligation.
Highlights of the Report
India has seen an increase in attacks on people (due to religious intolerance) and places of worship.
Attacks on members of religious minority communities, including killings, assaults, and intimidation, occurred throughout the year.
These included incidents of 'cow vigilantism' against non-Hindus based on allegations of cow slaughter or trade in beef.
The India segment also highlights anti-conversion laws in the country, noting that 28 states have these laws and arrests were made under them.
It also notes that several State governments announced plans to introduce anti-conversion laws.
Police arrested non-Hindus for making comments in the media or on social media that were considered offensive to Hindus or Hinduism.
There have been attacks in Jammu and Kashmir targeting and killing civilians and migrants, including Hindu migrant workers from Bihar.
As per reports, this caused extensive fear in the Hindu and Sikh communities, leading to an exodus of migrants from the area.
Incidents of lynching of Muslims in Tripura, Rajasthan, and Jammu and Kashmir in 2021 are also mentioned.