United In Science 2021: WMO: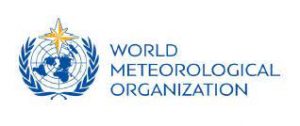 The World Meteorological Organization (WMO) released a report named United in Science 2021.
It is a multi-organization high-level compilation of the latest climate science information.
The report is coordinated by the WMO, with inputs from the United Nations Environment Programme, World Health Organization, Intergovernmental Panel on Climate Change, Global Carbon Project, World Climate Research Programme and the Met Office (UK).
The pace of climate change has not been slowed by the global Covid-19 pandemic and the world remains behind in its battle to cut carbon emissions.
It has caused only a temporary downturn in carbon dioxide (CO2) emissions in 2020.
High latitude regions and the Sahel are likely to be wetter over 2021–2025, than the recent past.
Reduction targets are not being met and there is a rising likelihood the world will miss its Paris Agreement target of reducing global warming to 1.5 degrees Celsius above pre-industrial levels.
There is an increasing likelihood that temperatures would temporarily breach the threshold of 1.5 degrees Celsius above the pre-industrial era, in the next five years.
Average global temperature for the past five years was among the highest on record.
Rising global temperatures are fuelling devastating extreme weather throughout the world, with spiralling impacts on economies and societies.
Climate hazards such as heatwaves, wildfires and poor air quality combine to threaten human health worldwide, putting vulnerable populations at particular risk.
Concentrations of major greenhouse gases in the atmosphere continued to increase last year and during the first half of 2021.
Fossil fuel emissions from coal, gas, cement, etc were back to 2019 levels or even higher in 2021.
Global mean sea levels rose 20 cm from 1900 to 2018. Even if emissions are reduced to limit warming to well below 2°C, global mean sea level would likely rise by 0.3-0.6 m by 2100, and could rise 0.3-3.1 m by 2300.
An excess of 103 billion potential work hours were lost globally in 2019, compared to 2000.
It was due to heat-related mortality and work impairment, caused by rising temperatures.