Offer For Sale :Govt To Sell Up To 3% Stake In Coal India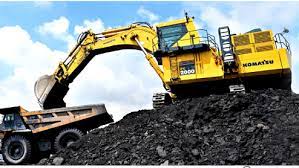 The Union government proposes to sell up to 3% stake in state-owned coal India through an offer for sale (OFS).
OFS is a simpler method of share sale through the exchange platform for listed companies.
The OFS method was brought in by the Securities and Exchange Board of India (SEBI) in 2012 as a simpler one to aid promoters of listed forms to dilute their stake and comply with the minimum public shareholding norms by June 2013.
The method was largely adopted by listed companies, both state-run and private, to adhere to the SEBI order.
Later, the government started using this route to divest its shareholding in public sector enterprises.
Unlike a follow-on public offering (FPO), where companies can raise funds by issuing fresh shares or promoters can sell their existing stakes, or both, the OFS mechanism is used only when existing shares are put on the block.
Only promoters or shareholders holding more than 10 per cent of the share capital in a company can come up with such an issue.
The mechanism is available to 200 top companies in terms of market capitalisation.
In an OFS, a minimum of 25 per cent of the shares offered, are reserved for mutual funds (MFs) and insurance companies.
At any point, no single bidder other than these two institutional categories is allocated more than 25 per cent of the size of the offering.
A minimum of 10 per cent of the offer size is reserved for retail investors.
A seller can offer a discount to retail investors either on the bid price or on the final allotment price.