US-India Strategic Clean Energy Partnership (SCEP):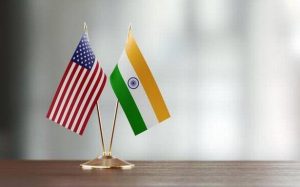 The revamped US-India Strategic Clean Energy Partnership SCEP was launched during the ministerial meeting of the Petroleum and Natural Gas Ministry with the US Ministry of Energy.
The SCEP was launched in accordance with the US – India Climate and Clean Energy Agenda 2030 Partnership announced by both countries at the Leaders' Summit on Climate held earlier this year (2021).
US-India Agenda 2030 Partnership:
The aim is to create stronger bilateral cooperation on actions in the current decade to meet the goals of the Paris Agreement.
The Partnership will proceed along two main tracks: the Strategic Clean Energy Partnership and the Climate Action and Finance Mobilization Dialogue.
India elevated the India-US energy dialogue to a strategic energy partnership in 2018.
Revamped Strategic Clean Energy Partnership (SCEP):
Addition of a fifth Pillar on Emerging Fuels (cleaner energy fuels).
With this, the SCEP inter-governmental engagement now spreads across five pillars of cooperation – Power and Energy Efficiency, Responsible Oil and Gas, Renewable Energy, Sustainable Growth and Emerging Fuels.
Support India in achieving its goal of installing 450GW of renewable energy capacity by 2030.
A new India-U.S. Task Force on Biofuels was also announced.