Chhatrapati Shivaji Maharaj: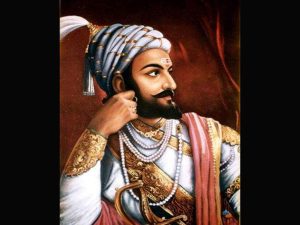 On the occasion of the anniversary of Maratha king's coronation day (6th June), the Goa government has released a short film on Chhatrapati Shivaji.
He was born on 19th February, 1630 at Shivneri Fort in District Pune in the present-day state of Maharashtra.
He was born to Shahaji Bhonsle, a Maratha general who held the jagirs of Pune and Supe under the Bijapur Sultanate and Jijabai, a pious woman whose religious qualities had a profound influence on him.
He displayed his military zeal for the first time in 1645 when as a teenager, he successfully got control of the Torna Fort which was under Bijapur.
He also acquired the Kondana Fort. Both these forts were under Adil Shah of Bijapur.
He raided Mughal territory near Ahmednagar and in Junnar, 1657.
Aurangzeb responded to the raids by sending Nasiri Khan, who defeated the forces of Shivaji at Ahmednagar.
Shivaji defeated a large force of Shaista Khan (Aurangzeb's maternal uncle) and the Bijapur army in Pune,1659.
In 1664, the wealthy Mughal trading port of Surat was sacked by Shivaji.
In June 1665, the Treaty of Purandar was signed between Shivaji and Raja Jai Singh I (representing Aurangzeb).
As per this treaty, many forts were relinquished to the Mughals and it was agreed that Shivaji would meet Aurangzeb at Agra. Shivaji also agreed to send his son Sambhaji as well.
When Shivaji went to meet the Mughal emperor at Agra in 1666, the Maratha warrior felt he was insulted by Aurangzeb and stormed out of the court.
He was arrested and kept prisoner. The clever escape of Shivaji and his son from imprisonment in disguise out of Agra is legendary today.
After that there was peace between the Marathas and the Mughals until 1670.
The jagir of Berar which was granted to Sambhaji by the Mughals was taken back from him.
Shivaji in response attacked and recovered many territories from the Mughals in a short span of four months.
Through his military tactics, Shivaji acquired a large part of the land in the Deccan and western India.
He was crowned as the king of the Marathas on 6th June , 1674, at Raigad.
He took on the titles of Chhatrapati, Shakakarta, Kshatriya Kulavantas and Haindava Dharmodhhaarak.
The Maratha Kingdom founded by Shivaji grew larger over time and became the dominant Indian power in the early 18th century.
He died on 3rd April 1680.