VAIBHAV Fellowships Programme: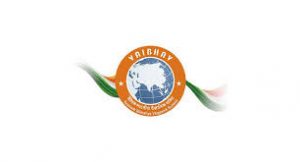 The Government of India has launched a new fellowship programme to connect the Indian Science, Technology, Engineering, Mathematics and Medicine (STEMM)diaspora with Indian academic and R&D institutions.
The fellowship would be awarded to outstanding scientists/technologists of Indian origin (NRI/OCI/PIO) who are engaged in research activities in their respective countries.
The VAIBHAV Fellow would identify an Indian Institution for collaboration and may spend up to two months in a year for a maximum of 3 years.
The government offers the researchers an amount of INR 4,00,000 per month for the entire period.
Aim is Improving the research ecosystem of India's Higher Educational Institutions by facilitating academic and research collaborations between Indian Institutions and the best institutions in the world.
This is done through the mobility of faculty/researchers from overseas institutions to India.
Researchers from institutions featuring in the top 500 QS World University Rankings will be eligible for the fellowship.
The applicant must have obtained Ph.D./M.D/M.S degree from a recognized University.