President's Rule In West Bengal: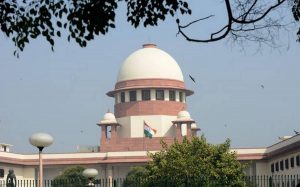 The Supreme Court has agreed to hear a plea seeking directions to the Centre to impose President's Rule in West Bengal over alleged incidents of post-poll violence in the state.
Allegations:
During the violence, the government and administration remained silent spectators and no protection was provided to the victims by them.
No appropriate action was taken against the culprits, due to which the life, liberty, dignity of the women and children are in peril and the future of Hindu residents is in jeopardy.
The National Human Rights Commission on June 21 has already set up an eight-member committee headed by NHRC member Rajiv Jain in compliance with a Calcutta High Court direction to investigate incidents of post-poll violence in West Bengal.