Vehicle Scrappage Policy: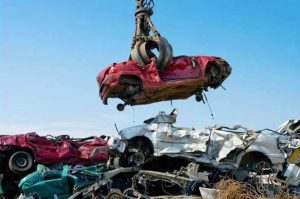 Finance and Corporate Affairs Minister Nirmala Sitharaman has called for expediting the implementation of the vehicle scrappage policy.
Old vehicles will have to pass a fitness test before re-registration and as per the policy government commercial vehicles more than 15 years old and private vehicles which are over 20 years old will be scrapped.
As a disincentive, increased re-registration fees would be applicable for vehicles 15 years or older from the initial date of registration.
The state governments may be advised to offer a road-tax rebate of up to 25% for personal vehicles and up to 15% for commercial vehicles to provide an incentive to owners of old vehicles to scrap old and unfit vehicles.
Issues with the new policy:
Limited incentive and poor cost economics for trucks.
Lack of addressable volumes for other segments.
The potential benefit from scrapping a 15-year-old, entry-level small car will be ₹70,000, whereas its resale value is around ₹95,000.