"Voluntary Vehicle Scrappage Policy":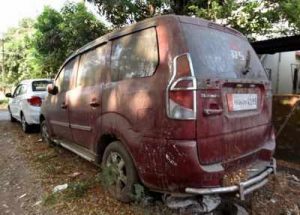 The Finance minister of India, Nirmala Sitharaman, has proposed for the "Voluntary Vehicle Scrappage Policy". This proposal was made during the presentation of the Union Budget for Financial Year 2022. The voluntary vehicle scrappage policy will help to scrap out the unfit and pollution-causing vehicles.
The new policy will help in encouraging the fuel-efficient and environment-friendly vehicles. Thus, it will reduce vehicular pollution and cut India's huge oil import bills. As per the proposed Vehicle Scrappage Policy, if any vehicle fails the fitness test more than thrice, it will be subjected to mandatory scrapping. However, the government is yet to roll out the final scrappage policy.
The voluntary scrappage policy will be based on fitness tests.
Life has been set at 20 years in the case of private vehicles while 15 years have been set for commercial vehicles.
This policy would apply to central and state government-owned vehicles from April 1, 2022.
This announcement by the government has made just after the government's announcement of a scrappage policy for vehicles that are used by its various departments and public sector undertakings (PSUs). The Ministry of Road Transport and Highways (MoRTH) also approved the vehicle scrappage policy recently for vehicles older than 15 years and that is owned by the government and PSUs.