The Central Vigilance Commission (CVC):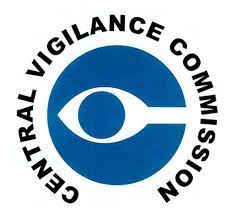 The Central Vigilance Commission (CVC) has laid down a defined procedure to be followed by government organisations for getting vigilance clearance before employing a retired official on a contractual or consultancy basis.
Before offering employment to retired All India Services and Group A officers of the Central government or their equivalent in other organisations owned or controlled by the Centre, vigilance clearance from the employer organisation, from which the officer has retired, should be obtained.
In case a retired officer served in more than one organization, clearance has to be obtained from all of them where the person was posted in the 10 years prior to retirement.
A communication seeking clearance should also be sent to the CVC.
If no reply is received from the erstwhile employer (s) within 15 days of sending the communication by speed post, a reminder can be sent. If there is no response within 21 days, vigilance clearance should be deemed to have been given.
If the employee is found involved in any vigilance-related matter or not cleared from the vigilance point of view, the erstwhile employer organization would be responsible for all consequential actions.