Central Vigilance Commission (CVC) Modified Guidelines: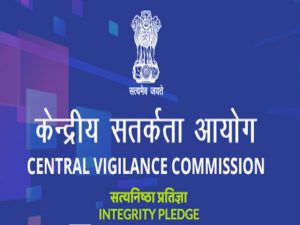 The Central Vigilance Commission (CVC) has modified the guidelines pertaining to the transfer and posting of officials in the vigilance units of government organisations, restricting their tenure to three years at one place.
There are 3 principal actors at the national level in the fight against corruption: the Lokpal, the CVC and the Central Bureau of Investigation (CBI).
The Guidelines:
The tenure of personnel in a vigilance unit at one place including lower level functionaries, should be limited to three years only.
The tenure may be extended to three more years, although at a different place of posting.
The personnel, who have completed more than five years in vigilance units at the same place, should be shifted on top priority basis.
After transfer from the vigilance unit, a compulsory cooling off period of three years should be observed before a person can be considered again for posting in the vigilance unit of the organisation concerned.
Central Vigilance Commission
Central Vigilance Commission is conceived to be the apex vigilance institution, free of control from any executive authority, monitoring all vigilance activity under the Central Government.
It advises various authorities in Central Government organizations in planning, executing, reviewing and reforming their vigilance work.
The CVC was set up by the Government in February, 1964 on the recommendations of the Committee on Prevention of Corruption, headed by K. Santhanam.
The Parliament enacted Central Vigilance Commission Act, 2003 (CVC Act) conferring statutory status on the CVC.
It is an independent body which is only responsible to the Parliament.
It submits its report to the President of India.
Functions:
Exercise superintendence over the functioning of the Delhi Special Police Establishment (CBI) insofar as it relates to the investigation of offences under the Prevention of Corruption Act, 1988.
The CVC receives complaints on corruption or misuse of office and recommends appropriate action.
Following institutions, bodies, or a person can approach CVC: Central government, Lokpal and Whistle blowers.
CVC has no investigation wing of its own as it depends on the CBI and the Chief Vigilance Officers (CVO) of central organizations, while CBI has its own investigation wing drawing its powers from Delhi Special Police Establishment Act, 1946.
Composition:
It is a multi-member Commission consisting of a Central Vigilance Commissioner (Chairperson) and not more than 2 Vigilance Commissioners (Member).