Waste-To-Energy Project : Kerala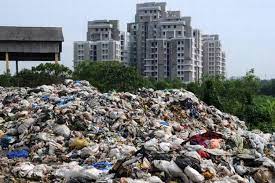 The Kerala government recently announced the State's first Waste-To-Energy project in Kozhikode. The planned facility is expected to be built in two years and generate about 6 MW of power.
Waste-to-energy projects use non-recyclable dry waste to generate electricity and ease the Solid Waste Management (SWM) burden.
This fraction of the non-recyclable dry waste is the most challenging portion of the present SWM system; the presence of these materials also reduces the efficiency of recycling other dry and wet waste.
Waste-to-energy plants use this portion to generate power.
The waste is combusted to generate heat, which is converted into electricity.
Kozhikode has a population of about 6.3 lakh and generates approximately 300 TPD of waste.
Of this, around 205 TPD is biodegradable and 95 TPD is non-biodegradable.