Exostoma Dhritiae : New Catfish Species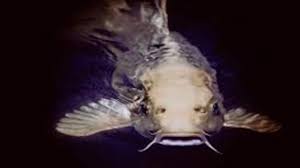 A new catfish species named 'Exostoma Dhritiae' was recently discovered by scientists of the Zoological Survey of India (ZSI) in Arunachal Pradesh.
Exostoma Dhritiae is a new species of catfish of the genus Exostoma.
It is a small fish locally called 'Ngorang' by local tribals.
The new species has been named 'Exostoma Dhritiae' after Dhriti Banerjee, the first woman director of the ZSI.
It was found in Siking stream, a tributary of the Siang River in the Upper Siang district of Arunachal Pradesh.
Catfish represent one of the largest groups of freshwater fishes, with more than 2000 species.
Most catfish are found in freshwater but a few are marine.
Most species of catfish are nocturnal.
Catfish are primarily benthic or bottom-dwellers.