SilverLine : Kerala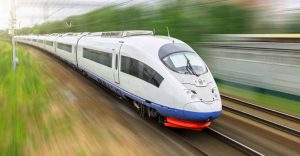 Despite the protests taking place across Kerala against SilverLine, the CPI(M)-led government remains firm on implementing the project.
SilverLine is a semi high-speed railway project connecting the state's northern and southern ends at a cost of over Rs 63,000 crore.
The proposed 529.45-km line will link Thiruvananthapuram in the south to Kasaragod in the north, covering 11 districts through 11 stations.
When the project is completed, one can travel from Kasaragod to Thiruvananthapuram in less than four hours at 200 km/hr. On the existing Indian Railways network, it now takes 12 hours.
The deadline for the project, being executed by the Kerala Rail Development Corporation Limited (KRDCL), is 2025.
KRDCL, or K-Rail, is a joint venture between the Kerala government and the Union Ministry of Railways created to execute big railway projects.