What Is Crypto lending?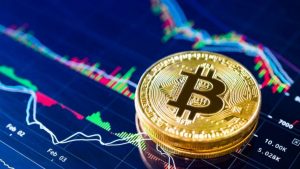 Major U.S. cryptocurrency lending company Celsius Network froze withdrawals and transfers on June 13, 2022, citing "extreme" market conditions, sparking a sell-off across crypto markets.
Celsius is a crypto lender, which essentially means it is a bank of the crypto world. Crypto lenders allow customers to deposit their coins with them for an interest, and then lend out cryptocurrencies to earn a return. Crypto lenders make money by lending – also for a fee, typically between 5%-10%.
New Jersey-based Celsius, New York-based Genesis, U.S. lender BlockFi and London-based Nexo.
Crypto lending has boomed over the past two years, along as decentralised finance, or "DeFi," platforms. DeFi and crypto lending both tout a vision of financial services where lenders and borrowers bypass the traditional financial firms that act as gatekeepers for loans or other products.
While savings at traditional banks offer paltry returns due to historically low interest rates, crypto lenders offer much higher returns – at the very top end as much as 20%, though rates depend on the tokens being deposited.
Crypto lenders aren't overseen by financial regulators.
That means that customers who hold their crypto at the platforms could lose access to their funds – as happened with Celsius recently.
Crypto lenders also face other risks, from volatility in crypto markets than can hit the value of savings to tech failures and hacks.