DMP-MoPR: Important Points: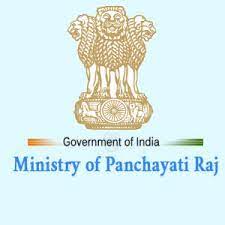 The Union Minister of Rural Development & Panchayati Raj released the Disaster Management Plan of the Ministry of Panchayati Raj (DMP-MoPR).
DMP-MoPR has been prepared with a larger perspective of community-based planning starting from Village to District Panchayat level.
Under the Plan, every Indian village would have a "Village Disaster Management Plan" and every Panchayat would have their Disaster Management Plan.
The aim is to build disaster resilience at the grassroots level among the Panchayats and establish a framework to align the disaster management measures in rural areas to that of the National Disaster Management Authority.
It incorporates many innovations in addition to being in compliance with Disaster Management Act 2005, National Disaster Management Policy 2009, and guidelines issued by National Disaster Management Authority.
It comprehensively covers areas such as:

Institutional arrangement for Disaster Management.
Hazard Risk, Vulnerability and Capacity Analysis.
Coherence of Disaster Risk Management across Resilient Development and Climate Change Action.
Disaster Specific Preventive and Mitigation Measures-Responsibility Framework.
Mainstreaming of Community Based Disaster Management Plan of Villages and Panchayats and so on.